Bugaboo Bee5+ - Aluminium Chassis (Steel Blue style set)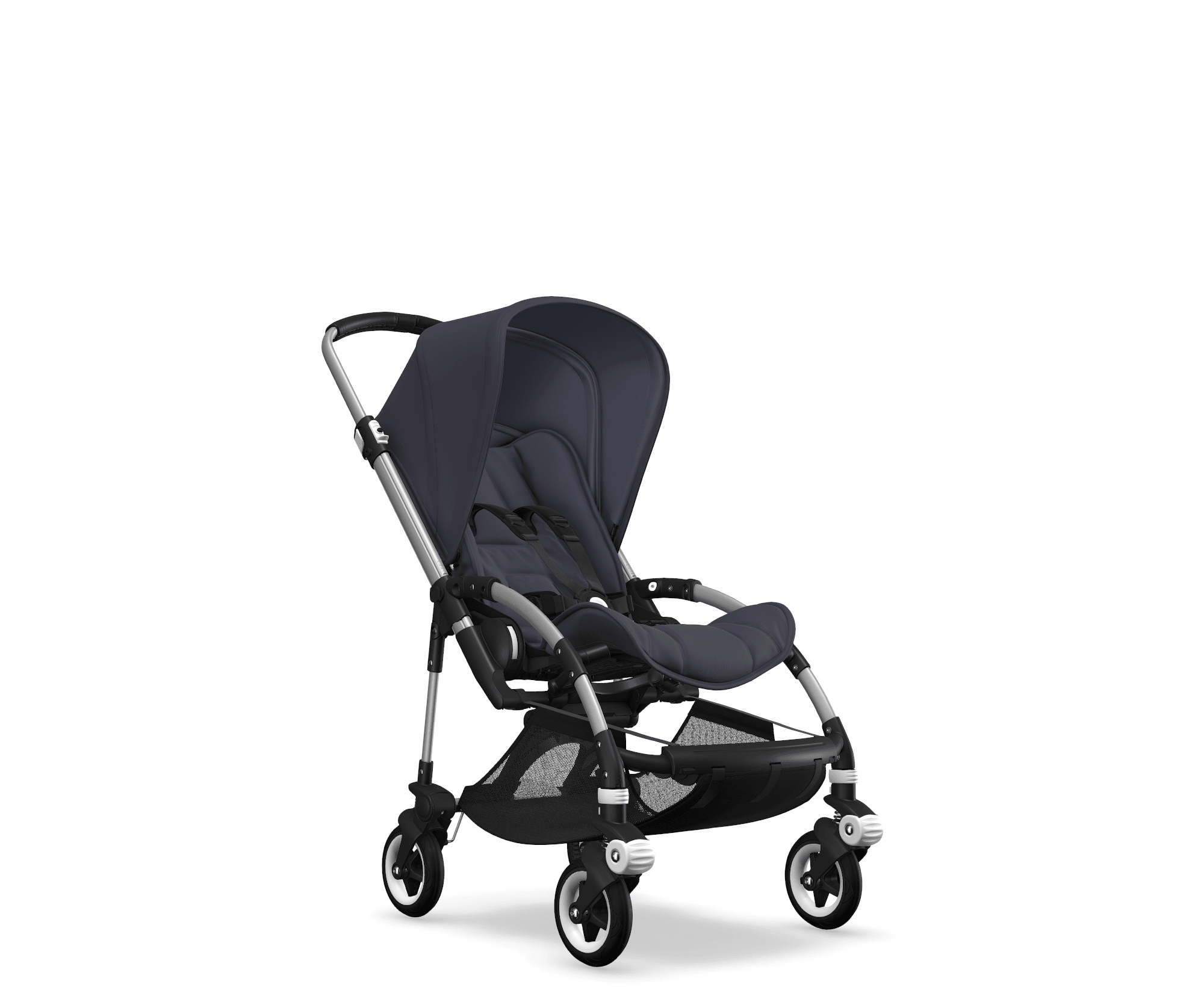 Bugaboo Bee5+ - Aluminium Chassis (Steel Blue style set)
The Bugaboo Bee5 stroller is specifically designed for parents who live life on the go. The compact and light Bugaboo Bee5 is a smart choice for urban adventurers with a newborn or toddler.
The Bugaboo Bee5 Stroller will grow as your child grows. The seat unit is more spacious offering extra width and has a height adjustable back rest and extend-able seat bottom. The Bugaboo Bee5 has a small footprint and is a great zip around stroller. It has a reversible seat so that baby can see you or the world.
The Bugaboo Bee5 is also compact enough to take travelling. Customise your Bee5 to be as unique as you and your baby are with choice of Chassis colour, style set colour, sun canopy colour.
Matching Bassinet (Steel Blue):