Meemoo Meelight Wearable Night Light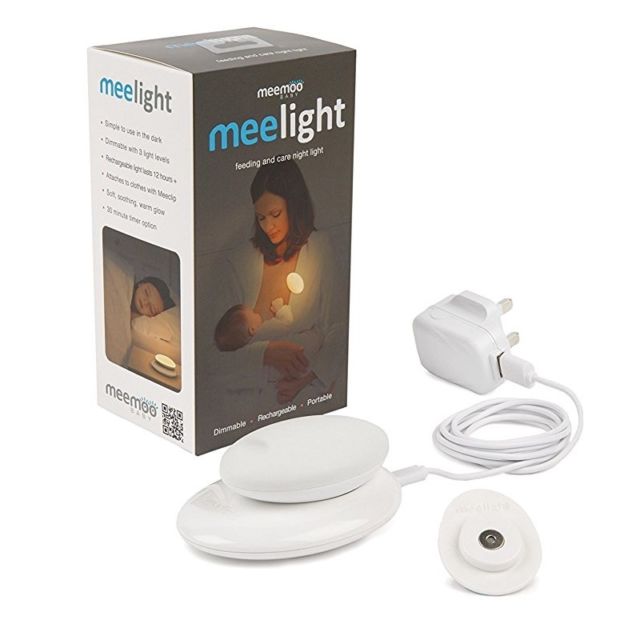 Meemoo Meelight Wearable Night Light
We love our new product - Meelight - the ultimate night light - dimmable, portable, wearable & rechargeable, with an optional timer function - perfect for seeing to breastfeed or bottle feed your baby, change a nappy or read a story in the dark.
What's so different about this night light?
Well, the soft golden glow of Meelight minimises blue light content, helping your baby settle back to sleep with ease. And Meelight goes where you go - it can be cleverly attached to clothes using the Meeclip accessory, so you can see to do the job in hand and have your hands free at the same time - perfect wearable technology for parents. The simple one button design allows you to select the timer function on one of the three light levels, making Meelight simple to use in the dark - perfect for those sleep-deprived night-time wakings! An extra bonus is that on the lowest light level, Meelight lasts a whopping 48 hours before it needs recharging - and only takes 1 hour to recharge when it's placed on the charging base - great technology and designed to be safe. The low power leds stay cool to touch and Meelight has been tested thoroughly to all electronic, mechanical and chemical safety standards - this is our baby and we want it to be perfect; safety is so important.