Heinz Baby Basics Disposable Bibs 12 pack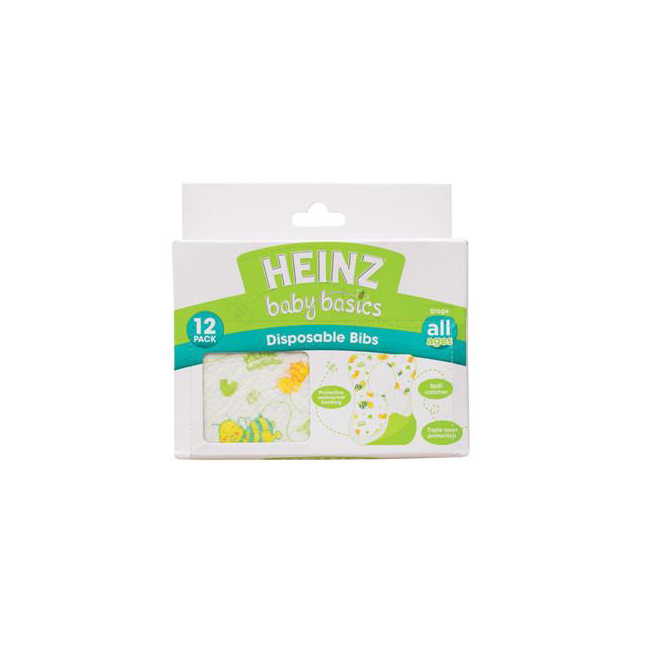 Heinz Baby Basics Disposable Bibs 12 pack
These disposable bibs are great to have on hand in your nappy bag, for meal times when out and about.
Each bib's soft top layer and absorbent middle layer soak up messy spills, while the protective waterproof backing protects baby's clothing.
The handy spill catcher prevents food from rolling down into baby's lap.
An adhesive tab on the neck allows for adjustable neck width, while adhesive tabs on the back of the bib attach to the front of baby's clothes, to keep the bib securely and safely in place.

Features:
Adjustable neck size
Adhesive tabs fasten to clothes
Spill catcher
Soft top
Absorbent middle layer
Protective waterproof backing
Triple layer protection
Disposable bibs - not machine washable
Do not flush
Quantity:
12 pack
Size:
34 cm x 23 cm